In the recent advancement of the marketing, domain register companies offer you to buy a domain and start your business. But is it enough? The answer is "No". You need to buy a web hosting when you think about buying a domain. Why? Let me explain.
What is web hosting? And why is it important?
Let's discuss the matter with a simple example. Suppose, you started an office for your company. You first decide the name of your company that you are going to set an office. You also set all of your plans on it. But another important thing is, where do you set up your office? It needs a place to make it visible or store the office equipment so that you can do your job. Similarly, your company name is your domain that you will be known for. And the place, where you will store all your data and files is hosting. This is why web hosting is required for a domain.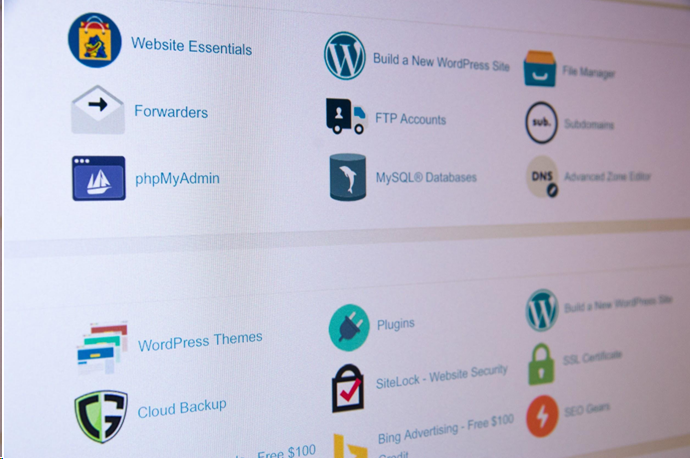 Today, we will talk about the essential features of web hosting that a company should have.
So, let's jump on it:
1.  Hosting Type: There are many types of web hosting. And they are different from others in many significant ways. Larger businesses that expect big traffic in their sites should pick up VPS or Dedicated hosting. Each of these offers increasingly powerful specifications.
VPS Hosting: This is like a powerful version of shared hosting. Except, far fewer website server's resources, which are also a bit more segregated. Normally, It costs more than shared hosting.
Dedicated Hosting: It places your site on a server all by itself. So, you can leverage a server's full power. It is one of the most expensive types of hosting. But it gives you the raw power that all others don't.
2.  Data Transfer and Bandwidth: These are frequently used to interchangeability to define the amount of data that your website serves to visitors. But they don't belong to the same definitions.
Bandwidth is the total amount of information that can be moved at a single time.
While Data transfer is the actual amount of information that can be used over a given period of time, normally a month. If your website crosses the limit of monthly data transfer, a web host may slow your website's data transfer speed or charge you an extra fee.
So, it will be good to know your website's data limitations before you face situations like this. Unlimited storage and data transfer facility are provided by many providers. But they provide it on their terms and condition which is 'technically' not unlimited. So, read all the T&S carefully before purchasing.
3.  Storage: If you looking to sign-up shared web hosting or seeking for better read speed, you will likely receive real state on a traditional hard disk drive server. The advantage of an HDD-based server is the largest storage amounts offered at a cheap rate. As you climb the hosting stepping stool, web hosts will give you the choice to build a webpage on a Solid-State Drive or SSD. SSD-based servers are lightning-fast storage units. They are quite pricy. So your SSD-based server ordinarily conveys littler capacity aggregates than HDDs. You will rarely see 1 terabyte SSD servers which are a number that's commonplace in the HDD arena.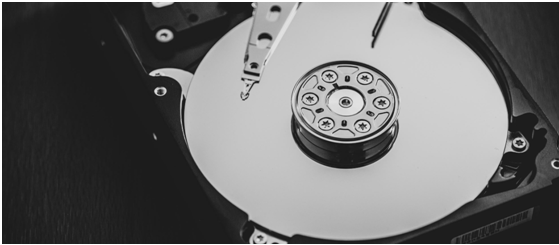 4.  Email:  An quality email hosting service is mandatory to represent the brand name. Email hosting services usually offer premium email as opposed to the advertisement-supported free web email. This service is also named to customize email services. You can get many unique features like auto-response, unlimited storage facility, event alert, secured virus and malware protection, and so on.
Operating System Compatibility: It is a very important topic in all of the points. Various operating systems exist like Linux Open Source(LOS) especially Android Open Source Project, Microsoft's Windows, and Apple's Operating Systems, etc. For better accessibility, you must ensure the compatibility of all the popular OS mentioned here. For this, all kinds of users will get access to visit and use your.
services on the go.
1.  Quality Technical Support: Nowadays, after sell service is one of the main key points that pushes a consumer to use the service again and again. Technical support is just like customer service in web hosting. For ensuring a better service for the users, you have to make an experienced technical support team that can give you support in the need of emergency. There are often happened many technical issues or problems that create the user experience to the worse level. By having quality technical support you can get rid of this problem in a short period and continue your service with the wave. Always remember that every second is very important to your users. In 2019, WhatsApp got an issue that obliged the users to use Telegram in their need of emergency. Now you can understand how is it important to ensure a stable experience for the users. You will get many users around the world if your website provides open access for everyone. That's why technical support is very important if you want to ensure your quality.
1.  Security & Privacy: It is a matter of concern in any kind of host and any kind of use. If you can't provide the perfect security and privacy for the users then no one will use your hosting because every single datum is very important for the users for themselves. There are many certified and popular secure hostings such as SiteGround, Bluehost, WP Engine, HostPapa, GreenGeeks, and many more. I always prefer using paid services instead of free tools.
2.  Control Panel Feature: To make any project successful it needs proper planning with proper management. The control panel is the management section of the host. It is the base of every inner accessibility and core of the features. By this, you will manage web pages, the domains and sub-domains, the FTP accounts, protecting data, locations, statistics, data backup, virus protection, and spam filters, etc. This is also relative to security.
3.  Migration: The strategies and planning may change according to the need of market segments competition. There is no other alternative to the flexibility of planning if the steadiness in the competition is concerned. You may need to change your hosting service and change it from top to bottom to your organization's move. That's why the migration feature is important so that you can customize all your platforms, systems, and settings according to the need.
4.  Uptime: Now, you may have the curiosity about why I listed this at the bottom of all the features. The answer is, it is the result of all the efforts and move. Uptime means the availability of opening when and user try to open the website. You have to make sure of the 99.9% uptime rate. if you follow all the standards and manage your host in the right way then up time will be shown as your expectation.